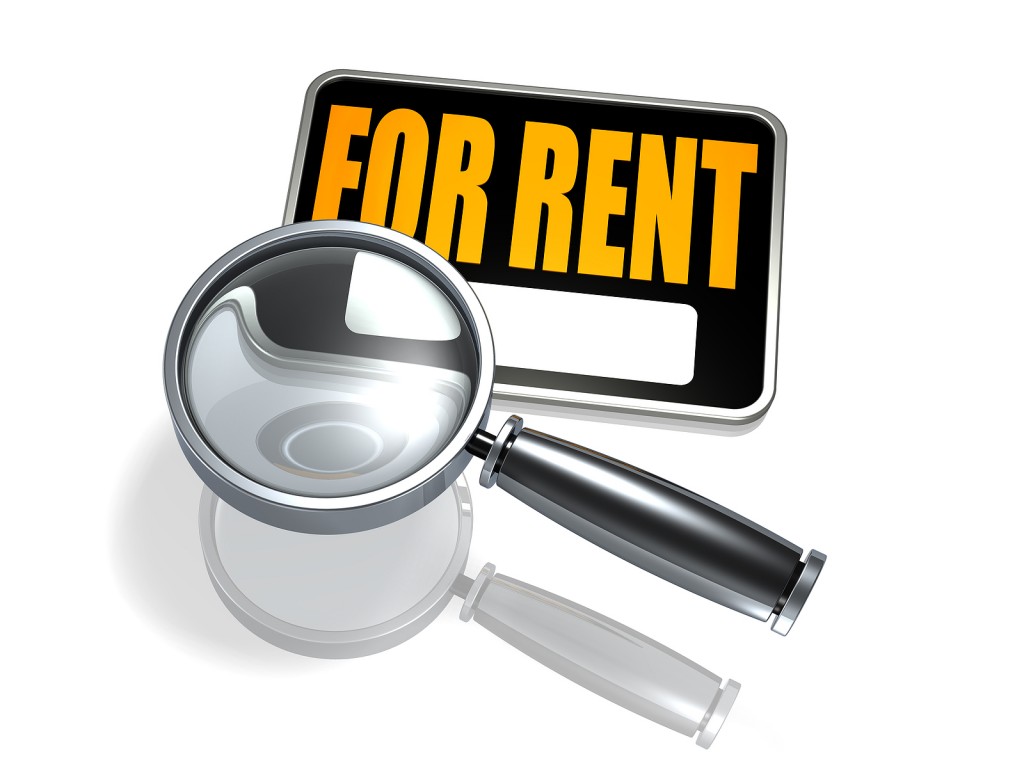 IRES PROPERTY MANAGEMENT
Innovative Real Estate Strategies is a full service licensed Real Estate office and a member of the Greater Las Vegas Association of Realtors (GLVAR) Multiple Listing Service (MLS). By listing rental properties on the MLS we expose owner's property to the over 14,000 Realtors in the greater Las Vegas Valley.  In addition, there are various internet websites, including realtor.com, rentals.com and craiglist.com which all provide a strong turn-out of potential lessees. We will provide owners with a comparative rental analysis for their property to help owners determine a more accurate current rental rate. Factors such as square footage, number of bedrooms, bathrooms, and other amenities help to establish fair market rental value. During the screening and evaluation process, the applicant's credit is reviewed and evaluated on their ability to pay.
TENANT LOGIN
LORRAINE HAYNES YOUR PROPERTY MANAGER:
Application Procedure
There is a $80 application fee for each adult. You can pay online when you complete your application.  Every  adult who will be living in the home must complete a separate application and pay an application fee. All adults 18 years and older will be  required to sign the lease.
Once approved, a hold deposit is required. You may apply online and pay fees online. The application fee can be  paid online, by  money order or  cashier's check. No cash is accepted.
You must provide a verifiable source of gross monthly income, pay stubs, copies of your driver's license and a photo of any pets you will have in the home.

All applicants must make 3x's the rental amount.

All applicants are considered equal on the lease.
The application process can take up to 48 hours to complete. To assess an application we use income, credit, and rental history for evaluation.
***WE RESERVE THE RIGHT TO REFUSE SERVICE TO ANYONE***
***INCOMPLETE APPLICATIONS WILL NOT BE PROCESSED***
Move-In Procedures
Upon approval you will be required to pay your security deposit cashiers check or money order only. A non refundable holding deposit of $500 can be held for two weeks. At that time you will also schedule your lease signing. All adults 18 years and older will need to be at the appointment to sign the lease. Keys will not be released to the tenant until the application has been approved and our office has received all required deposits and rent has been received. Changes to the property or any alterations must be discussed with the property manager and approval must be granted by the owner before alterations can occur.
Paying Rent
Rent is due on the 1st of each month and is considered late after the 3rd.  Late fees are charged by the 4th. A 5 Day Notice will be issued by the 5th.
A late payment may only be paid by cashier's check or money order and must include the late fee and all outstanding charges. This must be paid IN PERSON only.
Cash, partial payment, multiple checks, or two party checks will not be accepted. Secured funds will be required and is the only form of payment accepted after any NSF check has been received.
Rent can be paid online for conveniance, contact your property manager for login details for this service. Rent can also be paid in person at our office below Monday through Friday between 9:00 a.m. and 6:00 p.m. Rent may also be mailed to this address: 
Innovative Real Estate Strategies  2595 S. Cimarron Rd. #204, Las Vegas, NV 89117. Must be post marked by the 3rd to avoid late fees. 
Please contact the office to let them know you are mailing payment. All outstanding charges including late fees, utility bills, fines and repair charges, are treated as rent if unpaid. Tenants run the risk of eviction if these fees are not paid. Personal checks are accepted for the payment of rent. If rent is paid late or if a check has been returned due to insufficient funds, the account will be flagged to not accept personal checks. A notice will be sent to the tenant notifying the change and if a personal check is received as payment after that notification, it will be returned and could result in additional fees being assessed.
Move-Out Procedures
A 60-day advance written notice is required before moving. You will be charged rent for those days if proper notice is not given.
Provide your forwarding address and phone number to ensure  our deposit is returned correctly. On check will be issued for any security deposit refund. This check must be made out in all tenants' names. It is the tenants' responsibility to work out the details of distribution. IRES is required to make any repairs and make an accounting within 30 days of move-out.
Do not leave keys and remotes in the home. They must be returned to the office by 5:00 p.m. of the move-out date. All personal property must be removed and the keys and remotes must be turned into the office or rent charges will continue.
The refundable security deposit ensures that the owner is not left with incurring and costs from tenant caused damage. The home should be returned in the same condition it was found when rented, normal wear and tear is expected. Any repairs or upkeep needed to bring the property back to this standard will be charged to the deposit. Changes to the property or any alterations must be discussed with the property manager and approval must be granted by the owner before alterations can occur. The inspection form that was given to you at move-in will be used ensure the property was returned in the same condition it was found when rented.
The home must be left clean with carpets steamed cleaned. In order to ensure your deposit, make sure the following items are completed:
Provide receipts for cleaning and carpet cleaning.
If carpets are steam cleaned and still has stains, the tenant will be charged for the carpet replacement (and pad if pet odor)
Replace air filters
Replace smoke detector batteries
All light bulbs working
All keys and garage door openers inventoried at move-in returned to the office
All debris removed from houses and yard. This is includes curbside, please make sure final garbage pickup is arranged. If there is debris/trash left out of the curb removal of this debris will be charged to your security deposit.
Attend to landscaping final upkeep including mowing, weeding and raking yard
If there are spackled holes due to tenant damage and the repair was not done with quality work, a charge to repair and repaint will be charged to your security deposit. Repainting costs are prorated based on the length of tenants stay.
Insurance
Innovative Real Estate Strategies recommends you maintain a renter's insurance policy at all times. The owner's insurance policy only protects the real estate. The policy does not insure any of the contents. If damage occurs, the tenant is responsible for replacing the items.
Pets
If the owner permits pets, an additional deposit per animal and a picture of each pet is required. There are no restrictions on service animals.
Property Management & Repair
Innovative Real Estate Strategies performs move-in, move-out and semi-annual inspections. Our certified and experienced vendors complete necessary repairs.
Tenant is responsible for all repairs and maintenance under $100
Please contact IRES for maintenance or repair issues during regular business hours at 702-478-2236. The tenant is responsible for:
Changing air filters every 90 days.
Replacing all light bulbs and smoke detectors batteries.
Pest control.
Landscaping Maintenance
Clogged drains.
Broken window and screen repair, regardless of cause.
Tenant is responsible for all repairs and maintenance under $100.
Tenant must follow any HOA Rules and Regulations in that community.
Tenant must notify IRES of any malfunction or damage on the property.
No smoking in the property or garage. If smoking is detected in the home the security deposit will be forfeited.
Please refer to your lease if you any questions.
IRES will respond to emergency needs 24/7.  After hour emergencies such as flood, fire, major property damage and gas or A/C unit issues should be called immediately to 702-303-9628.